It's holiday season, as our charming American friends would say, perhaps in a leaked diplomatic cable. To celebrate this Wintervalian festival of giving, I'm sharing one helpful web tool or technique every day from now to Christmas.
I won't be cluttering up the blog with all these tips, so if you want them by RSS, follow the special 24tips feed or page.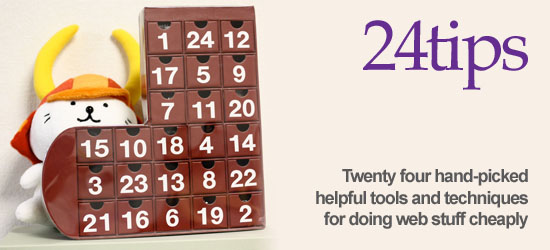 1 Dec: Been interested in how you might use QR codes (barcodes you can read with a smartphone)? 26 interesting ways to use QR codes shows you how. It's a nice Google Doc by Paul Simbeck-Hampson designed for teachers showing 26 ways you could use QR codes to engage students, promote events, get people onto the wifi more easily and plenty of other ideas. There are lots of useful links to QR code generators and useful tools to track usage. Enjoy!