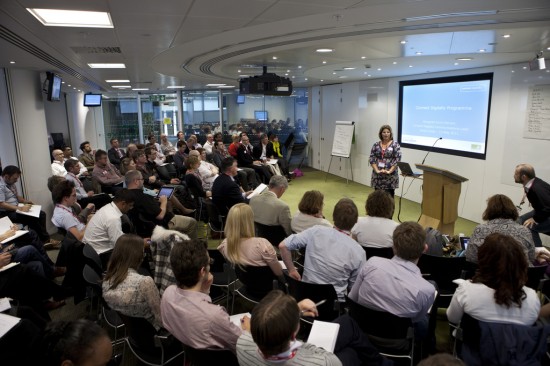 Six weeks on from UKGovcamp, you'd be forgiven for thinking the only thing 2012 has left to offer us is those silly running races in the summer. But oh no.
MailCamp returns for 2012 on Thursday 17th May, this time hosted by the lovely folk of the National Audit Office.
If last year's event is anything to go by, it should be a fascinating afternoon of show+tell, pizzas and conversation about what works in the crucial field of public sector email marketing, newsletters and alerts. I'm hoping that we'll hear from people doing it well, people struggling with knotty challenges, and people with tools and ideas both technical and content-related.
We'll be opening ticket bookings soon, but in the meantime, sign up to the mailing list to be the first to hear more.

Maybe even more excitingly, we've just kicked off the 2012 round of UKGovcamp Grants. Last year, we used some of the surplus sponsorship from UKGovcamp to support a series of other Govcamp-style events around the country, from BrewCamp to ShropCamp, PodCamp to 'We Are What We Tweet'. We called it 'moreopen' but that was just confusing, so this year, we're calling them what they are: UKGovcamp Grants.
UKGovcamp Grants is a small grants scheme to help get these events off the ground, with small contributions towards catering and logistics costs. You can apply anytime*, via a simple form, for any amount up to £500. If you meet the fairly broad criteria, and we like the idea, we'll send you the cash (and maybe even help you promote the event). Interested? Apply here.
Tell all your friends!
Photo credit: Paul Clarke for MailCamp 2011
* sooner the better. When the money's gone, it's gone.