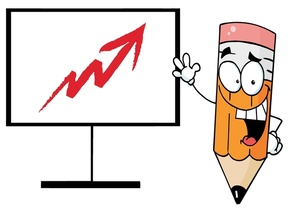 When I left the civil service and set up a company, nearly two and half years ago, it's fair to say I didn't have much of a plan. Thanks to many kind people and plenty of luck, the purchase orders kept flowing and I've found myself working alongside some fantastic people, whether it's training communicators or simulating armageddon. But for my own sanity (and because the box room at home has weak defences against two vociferous small boys), it's time to take the next step. Or rather two.
Firstly, I've been lucky enough to secure Luke Oatham as Helpful Technology's Employee #1. Luke was the first digital hero profiled on this site, and runs a great blog about intranet design and UX issues, drawing from his work at the Ministry of Justice and elsewhere. He's a government webby of the finest sort, and will be joining me from September working across all the various things that we – now a proper 'we' – do.
Secondly… I think I mentioned the box room. As I'm now working with around 15-20 clients at any one time, having a central base to make meetings more flexible and save on the Starbucks Tax has become increasingly important. Silicon roundabout isn't quite right for a small business working with central government, so from September we'll be based in a bright little office in Duncannon St, just off Trafalgar Square. I'm hoping to be there three days a week, and planning to set up a little drop-in hotdesk for friends and clients to use in between Westminster meetings. It would be lovely to see you.
Despite the cuts, despite (or perhaps enabled by) the Government Digital Service, there's clearly a market within and beyond the public sector for good value, specialist digital communications support in various forms, from social media training to WordPress digital engagement platforms; UX research to crisis simulation. With Luke on board and a more central base, I'm hoping we'll be able to provide a better service and follow up more of the exciting leads that are coming in.
These are pretty optimistic times to be in digital, whatever sector you're in, and that's certainly true in my little corner. Roll on September, and thanks again for getting me this far.
Update: Luke blogs about the move
Cheesy clipart credit: Business-Clipart.com