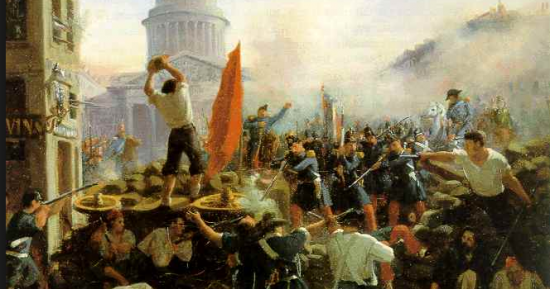 At heart, I'm an evolutionary, softly-softly kind of digital person, so I instinctively disapproved of chunks of Martha's report. But even I can appreciate that, amid the destruction GOV.UK has wrought amongst the websites of Whitehall, there are some breathtaking vistas to a new way of doing things thanks to the mantra of 'revolution, not evolution'.
DCMS wouldn't have ripped apart its intranet in the same way without GDS' inspiration and encouragement, for one. The quick answers that really answer the question. The radical presentation of government – not departmental – policy is another. Despite the awards, I think the jury is still out on whether tidying up the lawn to make policy accessible to new audiences was worth alienating the existing ones, currently screaming at departmental web teams around Whitehall.
But the work (and inevitable shouting) going on to improve transactional services and content publishing aren't having the same effect on digital engagement, where many people I've talked to recently are evolving their approaches rather than developing explosive new ones. There's a sense of needing to focus more clearly, to avoid being distracted by yet another request for a Twitter Q&A or microsite. Some are weary that the lauded examples are of shiny platforms, rather than transformed process and attitudes – which is happening, in progressive pockets of the Civil Service.
I'm not sure the GOV.UK grenades that work against bad online services will shift the culture of policy teams or ministers, which aren't operationally-focussed or so vulnerable to bald financial arguments in the same way. So I'm left wondering if the softly-softly, pat-on-the-head approach to digital engagement is ever going to break through and scale. Or if we've all just been wasting our time.
I was sorry to miss yesterday's Teacamp where open policymaking was on the agenda, but the tweets inspired me to a thought experiment: what would a really revolutionary approach to digital engagement look like? Something that would, by, say summer 2014, have the same impact on open policymaking as GOV.UK has had on departmental websites.
Here's a few ideas, some quite daft:
Every

government policy team (minus the secret ones) blogging, without Press Office clearance, to make it truly part of everyday civil service life, and demystify communication. Bonus points for warts and all posts. Ride out the inevitable embarrassments.
A strict ban on ghostwritten social media content, no matter how senior the 'blogger'.
Recruit a central team of 25 community managers, organised by audience group to build relationships with online communities of young people, parents, business owners and more with budget to back up those partnerships with financial support and help in kind.
Support them with a 'field force' community management team ten times that size with individuals attached to every significant policy group, leading monitoring efforts, running partnership activity, shaping briefs and helping individuals when they get stuck.
A minimum proportion of 30% of any marketing campaign budget to be spent on search, digital partnerships, content marketing, email or tactical social advertising – the stuff that takes effort to plan and manage, but generally beats conventional media and display advertising for efficacy.
Harder rules about killing experiments with weak results within, say, 100 days – No Pinterest Without Demonstrable Interest.
An independent commission to rewrite the Civil Service Code, to rethink the roles of Ministers, senior officials, and more junior officials in terms of engaging in policy discussion and taking responsibility for decisions. Alongside it, a frank Parliamentary discussion about the responsibilities of backbenchers and Opposition in holding government to account without stifling open policymaking.
Every consultation with topics deemed of 'general public' interest to have a companion plain English document which asks different, clearly-worded questions about the issue at hand (and no more than 20 of them)
Some of these thoughts have been sparked by a new role I've just taken on (along with Anthony Zacharzewski from Demsoc, Simon Burall from Involve and others) as part of an independent panel on the Consultation Principles, contributing to a review currently underway by the Cabinet Office, for the Minister for Policy, Oliver Letwin.
I'm keen that as well as helping to advise on whether reducing the 12 week 'rule' on consultations was a good idea and what should happen next, we don't miss the opportunity to describe how informal digital engagement (speaking to a variety of audiences) should complement formal consultation process (usually speaking to a more professional policy audience of membership bodies and lobby groups). They're clearly not the same thing, but there's a risk that we further erode the credibility of digital engagement unless we can say what it is, who it's for, and how it's done properly.
So, help me and the other Panel members: how can we improve open policymaking using digital methods, not just in progressive pockets, but across the whole of government?