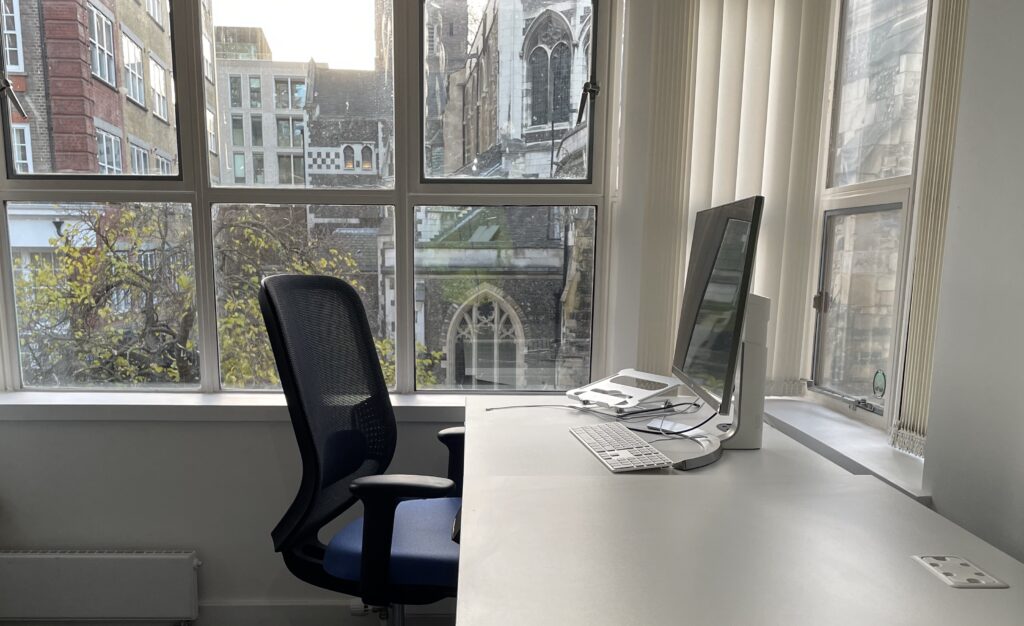 In the Spring of 2019, with my fortieth birthday looming and no hint of pandemic clouds on the horizon, I started to think about what I might do after Helpful. I had some fascinating conversations with people who had made that kind of transition, to learn from them.
I think leaving your own company is a wrench for any founder, but it certainly is for me given the way I've lived in and as Helpful over the last decade. The company grew organically around me in interesting and creative ways, but I'm not a smooth entrepreneur and the business was never designed for a smooth exit.
Around this time last year, we said goodbye to several of our colleagues and lots of long-time clients when we sold our website development and support business to dxw. Over the last few months – after a bit of a delay weathering the COVID storm – we've been working on the slightly delayed part two of the plan: my own exit from the firm I set up eleven years ago.
Finding a buyer interested in crisis preparedness, digital strategy and engagement skills, who gets the vision and ethos of Helpful, felt like an impossible task. But alternatively, walking away from the day to day and just being an absentee owner isn't really my style. I came to the conclusion it's probably not the best way to grow a thriving business either, or to fairly reward those working in it.
It turns out, there was a buyer with the right passion and experience, and we could find a way to make it happen which left the business stronger.
The New Helpful
From this month, my colleague of seven years, Tim Lloyd has stepped up to be Managing Director of Helpful, and majority owner of the business, working with Chris Malpass as co-owner. I'm staying on for a couple more months to hand things over smoothly, but it's comforting to know I'm really not needed much longer than that.
Here's Tim's post about the changes.
I'm thrilled to be leaving Helpful in the hands of the people who have built it over the years with me and the rest of the team. While I've run out of steam a bit, I know Tim and Chris have the exciting ideas and creative energy that Helpful needs to grow into an altogether more interesting digital communication consultancy with global ambitions.
I don't think Helpful will change radically in direction or focus in the short or medium term. I'll be pleased if it does change a bit though. It will be a sign of a maturing, growing business and reassurance that Helpful wasn't just an overgrown blog of mine, but a team doing motivating, inspiring and commercially successful work.
What next?
What I don't have right now is a plan for what I will do next myself.
I'm not going to roll straight into another start-up, or rush into finding a job. In a happy, tired way, there's a lot for me to reflect on and learn from. This probably isn't the last blog post I'll write here about what I learned from the Helpful experience of running a small client service business with big ambitions.
I'm taking from my Helpful years a headful of happy memories and enough cash to keep my family going for a while. Inspired by people like Stephen, I'm hoping to take a proper break, reboot, and resurface maybe next year. Without a professional need to be hardwired to Twitter, I'm planning to dial back – maybe even retire – the trusty @lesteph dogcow and reset my relationship with social media a bit too.
I'm always happy to help friends and interesting organisations with bits and pieces, so do drop me a line or keep in touch. When we can have a beer or coffee together, I'd love to catch up with you.
Lastly, a big thank you from me to everyone – clients, advisors, Helpful crew past and present – who has put their trust in me and Helpful over the last eleven years. You put your reputations or money or careers in our hands, and I hope most of you emerged unscathed.
It's been such a fun journey. Best of luck to Tim, Chris and the team on the next leg.