Website analytics are great, but most people don't have the time to hunt out the reports, even if they really really want to. It can be a faff to log into the Google Analytics dashboards and it's a tough habit to stick to. But glancing (and I mean, like 30 seconds) at your website analytics from time to time can be really valuable:
You might spot something odd – like a big fall-off in traffic or an unexpected spike which is worth investigating
You might be at an interesting milestone or trend point (Our traffic has doubled in the last 3 months! We've hit 100k visitors/month! etc) which is worth sharing with a client or Very Important Colleague looking for some Good News on a tough day
You might get some quick pointers about what content or channels are really working at the moment – for instance, a tucked-away page that's turning up in search results, or something stirring in a Facebook group that's driving lots of mysterious visits
Google Analytics has an ancient feature tucked away in the control panel that looks straight out of 2010 but still works today: scheduled Google Analytics reports by email.
I've used this both to force myself to look at analytics, and to help clients access their web stats more easily. It's a 5 min job to set up, makes you look proactive and attentive as a colleague or supplier, and costs nothing.
How to set up scheduled Google Analytics reports to be sent by email
1. Log into Google Analytics and navigate to your website analytics profile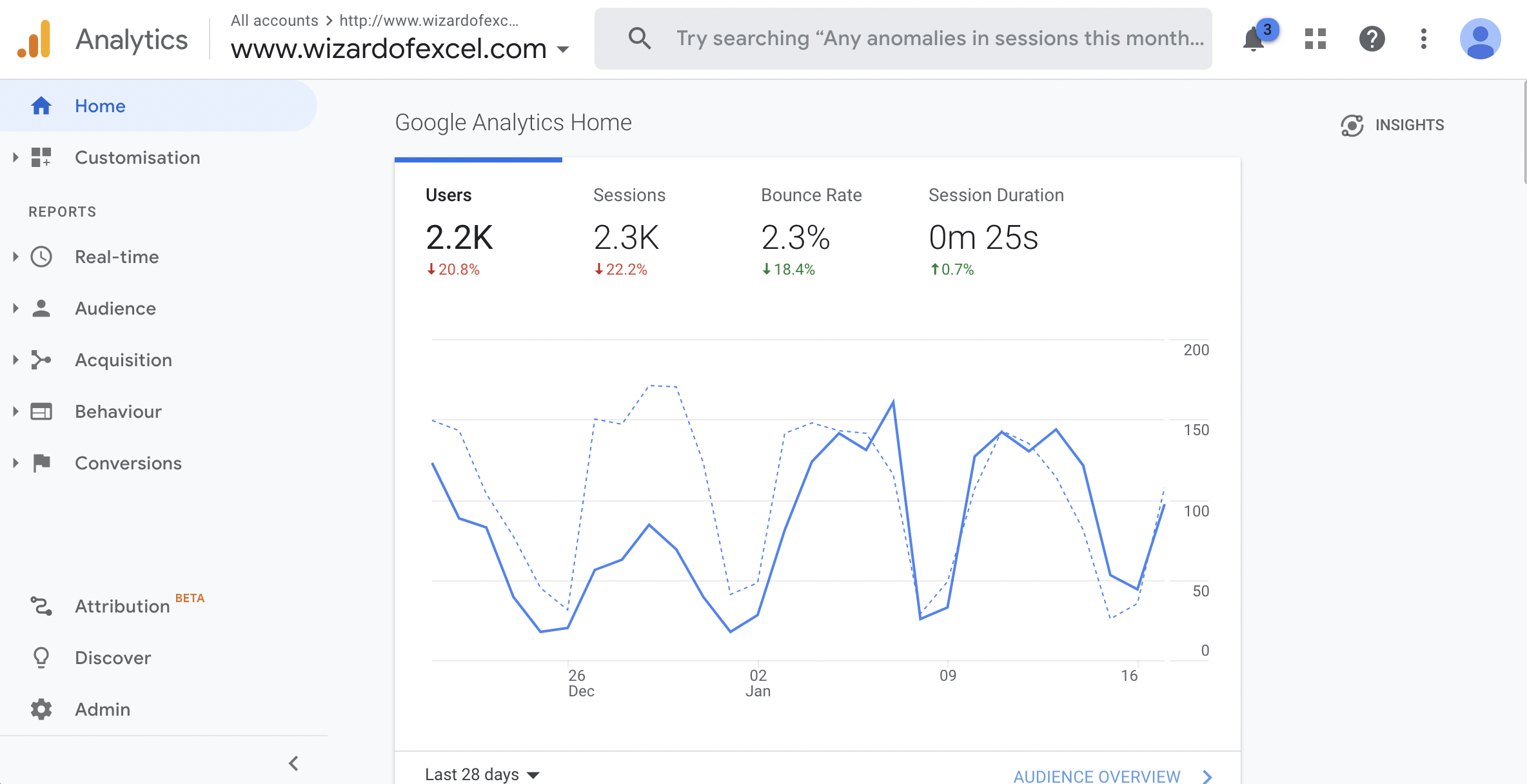 2. Select the dashboards you want to get as reports by email
The easiest option is to pick the Audience Overview dashboard (which has a lot of the main stats)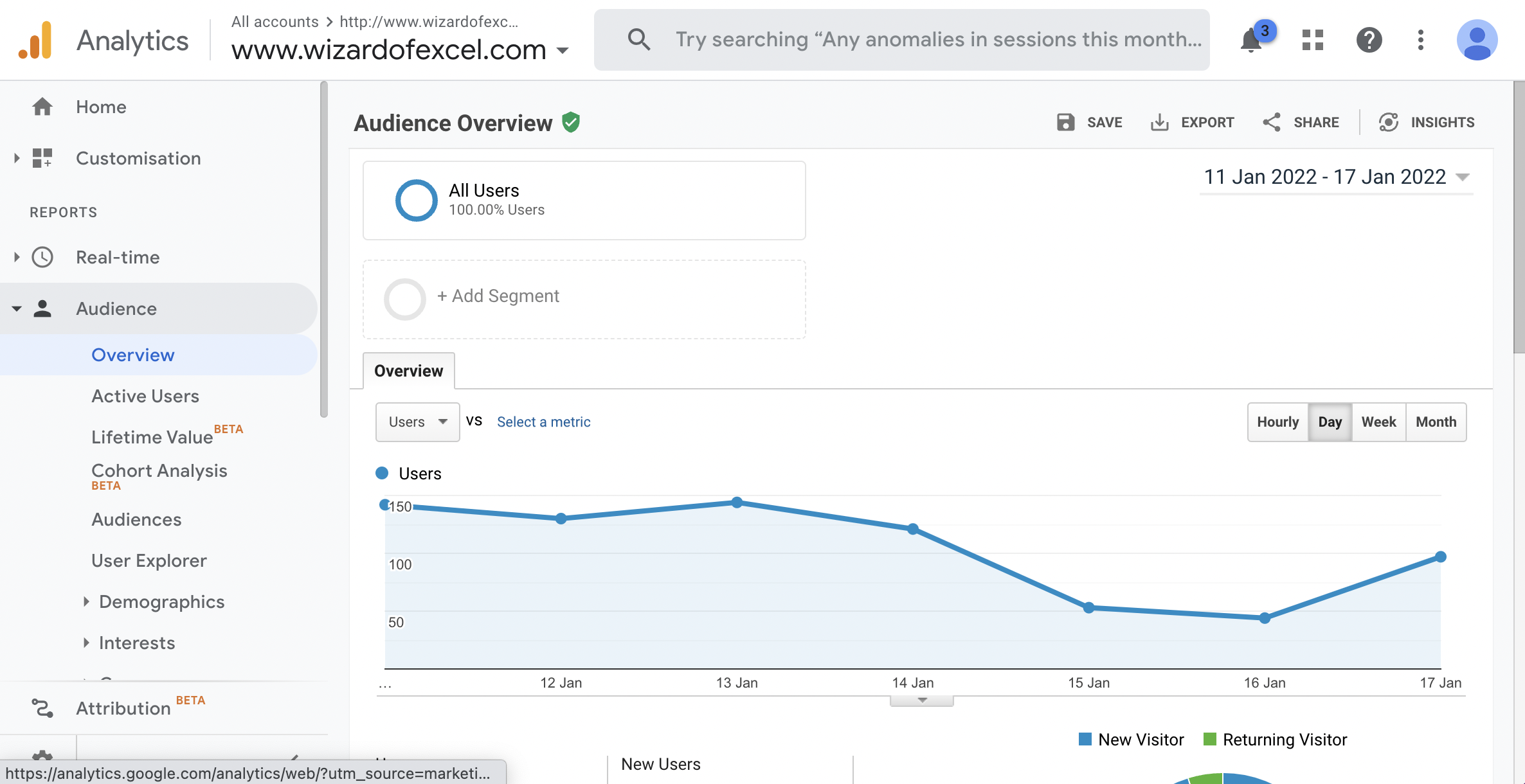 3. Go to the Share button in the upper right of the screen and set up your emails
Set who the recipient of the report should be (yourself, your boss, your client, your colleague in Marketing etc)
Pick a frequency – you can set a Weekly report to land in the inbox on a chosen day (tends to arrive evenings European time)
Under Advanced options, set how long the reports should be sent. It can't be perpetual but can be up to 12 months
Write a message – this appears in the body of every message before the attachments, so is your opportunity to be smart and thoughtful ("Hi Emma, here's this week's website traffic report…") while you sleep
4. Add any other dashboards you want to include
Go to the relevant dashboard from the menu on the left, then Share, then click the 'Add to existing' link in the popup box. You'll be prompted to add them to an existing email.
And that's it.
Then you'll start to get some handy emails land in your inbox according to the schedule you set. Bear in mind, they don't have unsubscribe options in the emails, so you'll need to ensure the person receiving them is happy to do so.
If you need to change or cancel scheduled emails, you can do that under Admin > (choose your analytics profile) > Scheduled Emails and delete any scheduled emails or extend them if they're nearing the expiry date.
For more on scheduled email reports, read the official guide on the Google Analytics help site.
Good luck!